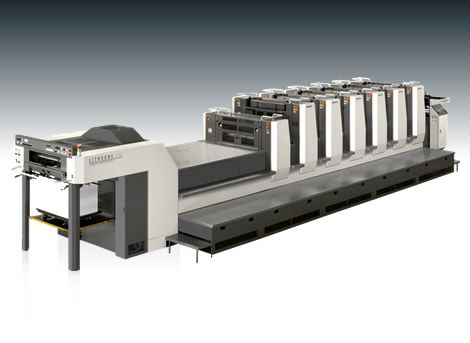 We utilize the most current technology in our industry. Our diverse and well maintained equipment allows us to provide our clients with a wide array of high-quality products faster and less-expensively than our competition.
We realize that most people could care less about what pieces of equipment we use, so long as they receive a quality job. Still, we can't help being proud of our toys. Once you see how great they make you look, we hope you'll be proud of them, too.
EQUIPMENT LIST
Pre‐Press:
• Javelin Luxel T‐9000 CTP ‐ Direct to Plate system with 100 plate Screen Plate-Right auto loader
• Epson P8000 Sure Color and Epson 9890 color proofers with EFI color verification
Digital Printing:
• Xerox iGen5 Digital Color presses with matte toner and 22.5" width.
• Xerox Versant 2100 Digital Color press with matte toner and in line finishing
• Xerox 4110 Digital B+W press with in line finishing
• Xerox 4127 Digital B+W press with in line finishing
• Epson 9000 color inkjet, large format printer ‐ 44" width, any length
• XMPI full server pack, Fusion Pro and Print‐Shop‐Mail software for variable data
Press Room:
Sheet-Fed:
• 6-Color: Komori LSX629 with HUV and Series 45 Automation; 24 x 29
• 2-Color Heidelberg GTO-52, 14" x 20"
• 2-Color Heidelberg QM 46, 13" x 19"
• (2) Halm Jet Envelopes Presses ‐ 2/0 or 1/1 perfecting
• (2) Kluge EHD 14" x 22" (Flat Foil Stamp, Emboss, Die-Cutting, Scoring & Perforating)
• Heidelberg Cylinder press for die-cut/score/perf
• Heidelberg Windmill Letterpress for letterpress printing
Web- Offset:
• 5 color Hitachi Heat Set Half Web (19"); Electronic registration, in line folding or sheeting
• 4 color (2/2) Didde Half Web (18") ‐ roll to sheet
Bindery:
• Muller Martini Minuteman ‐ 6 pocket, saddle stitch, with in line refold
• Muller Martini Bravo – 4 pocket, saddle stitch, with in line refold and shrink-wrap
• (6) Folders, Heidelberg, Stahl, MBO including knife fold and crusher/stacker
• Heidelberg, Stahl High-Speed Folder @ 20" x 26" w/ Right Angle Unit
• (2) Programmable paper cutters, pallet lift system
• UV Coater‐ up to 14 x 20 sheet
• Challenge ‐ heavy duty, 3/5 hole drill press
• Graphic Wizard Crease Master ‐ score/perf machine
• Shrink-Tech auto counter/stacker/shrink wrap line, 2 additional shrink wrap systems
Mailing:
• (4) Mail Crafter inserters, 1 with Lake Image camera matching system
• MCS Eagle ink jet (4") with in line tab seal or stamping
• MCS Array ink jet (2-4" heads) with in line tab seal or stamping, bump-turn for 3 tab requirements
• NeoPost offline tab/stamp/label machine
• (2) AccuFast labeling machines
• Complete data prep services including CASS, NCOA, Full Service ACS processing, merge/purge, de‐dupe, presort, etc.