Yes, we're proud of what we do. But that doesn't come close to the pride we take in our staff. Ours business is about building relationships. We put a premium on hiring only the most qualified people.
Everyone on our staff and our leadership team is committed to stellar customer service and the most exceptional products and services. Work with us – and we're 100% confident that you'll find this to be true.
Our Leadership Team:
Michael Sanabria: VP of Business Development

Michael is responsible for driving new business and uncovering new opportunities.
What's his unique approach? It's literally all about the customer: listening to customers' needs, understanding their businesses, and helping them find creative solutions to their challenges.
Michael purchased Impress Northwestern, his first printing company, in 2003. In 2010 he oversaw the successful merger of that company with GPM, leading to the creation of The Goode Company, the largest and most diverse commercial printing and direct mail company in the North Bay.
Michael has a degree from California State University, Sacramento, and received his MBA from Stanford. He enjoyed growing up around the world as the son of a US Air Force sergeant. Today, he lives in Sonoma County with his wife, Sarah, a nurse practitioner, and their two beautiful girls, Madison and Julia.
Bryan Neill: Vice President of Sales

Bryan has over 30 years of printing industry experience, primarily in sales and marketing, coupled with a strong technical/operations background and has worked in the printing industry since he was a teenager.
Bryan is a native of the Boston area, where he worked for the Eagle Tribune Publishing Company for 16 years, rising from a junior sales rep to President of their commercial print division until the company was acquired by Flagship Press where he served as Sales Director.
In 2006, he relocated to California to help the company (then known as GPM) diversify and implement new capabilities. He works directly with key clients while also leading our sales team and marketing efforts. Bryan's expertise is in building long term relationships with clients who come to rely on him as an invaluable partner and print expert focused on their success and goals.
Outside of work Bryan is passionate about woodworking, cars, music and sports, being a lifelong Red Sox fan of course! Bryan's an alumnus of Tabor Academy in Marion, MA and Rollins College in Winterpark, FL where he earned a BA in Economics. Bryan resides in Windsor, CA with his wife Jennifer, their son lives in So Cal and their daughter is a full time college student at UC Santa Cruz.
Scott Worden: Vice President of Operations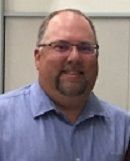 Scott, a native of Chicago, has been with us since 2003. Though originally from the hospitality industry, he's developed an extensive expertise in print and mail over the past decade.
He currently oversees all administrative functions, including human resources and facility management, while also managing our day-to-day mailing operations.
Scott has been with the company for nearly 14 years.  His position has evolved over time from overseeing the company's Operations to more specifically all mail related activities and the newly created Logistics Department.  Scott's responsibilities also include managing one of the company's top clients, a Class Action Administrator, as well as the company's HR Department.  In his role of managing Class Action Noticing, Mr. Worden has become an expert in this field by mastering the Noticing process being able to offer solutions to the competitive market on behalf of his client. 
His experience and dedication to The Goode Company has been an integral part of the company's success from a nearly dedicated B/W litigation printer to the area's leading Commercial Print and Mail provider. 
Scott attended Northern Illinois University, is married with two young children, and is an active youth sports volunteer.
Larry Tanner: Director of Production Integration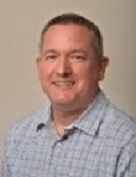 Larry is responsible for developing, implementing and managing the manufacturing operations from project management through delivery. Larry directly manages our complex and ever evolving schedule and coordinates all printing and finishing operations.
Over the course of his 32 year career, Larry has functioned successfully in critical leadership rolls. He was an integral part in transforming a San Diego printer from "survival mode" to industry leader in profitability where he served for over 25 years. Throughout his career in print operations Larry has honed his expertise while transforming print manufacturing by focusing on cost oversight, KPI management, pricing analytics, technology, resource and labor efficiency. While focused on these operational aspects, he has continued to develop and coach our most important company asset, our incredible employees.
Larry believes that having work experiences that have forced you and the company to navigate through difficult and challenging business climates and cycles are also great educational opportunities, learning from everything we do.
Larry has an MBA from the University of Phoenix in San Diego, California and a BS in Printing Management and Sciences from Rochester Institute of Technology in Rochester New York.
William "Billy" Goode, Jr.: Bindery Manager

Billy is the third generation of the Goode family to be involved with the business.  Billy has nearly 23 years of experience on the shop floor as an integral cog in how the plant has grown over the years.  Billy began as a folder operator and driver in the Bindery Division of Goode Printing & Mailing and now supervises all bindery operations and the Quality Control Department including hand fulfillment.  Understanding the complexities of mail requirements due to his years of experience in Claims Admin Noticing work,
Billy is involved with most print jobs that mail out of our facility, understanding the importance of accuracy and timeliness in order to meet all deadlines.  Billy's involvement from the inception of variable print, as it relates to camera match projects, plays a big role in the mailing process from the standpoint of his involvement in creating a cost-efficient workflow in the Bindery Dept.  In addition to his day to day responsibilities, Billy is responsible for maintaining the building and grounds which total nearly 7 acres and heads our recycling program for The Goode Company. 
In his free time, Billy, known as a pioneer of the sport of snow biking (motorcycles converted to snowmobiles), spends his weekends during the winter as an amateur racer and enthusiast.  Billy also enjoys mountain biking and spending time with his longtime girlfriend and new puppy.